On October 13, the Care & Rehabilitation Expo China 2018 (CR Expo) came to a successful conclusion at China National Convention Center. The three-day Expo exhibited the most cutting-edge products and R&D achievements in detailed areas of rehabilitation and assistive devices industry, and continuously refreshed the limitless vigor of innovative technology in rehabilitation career for the disabled and elderly.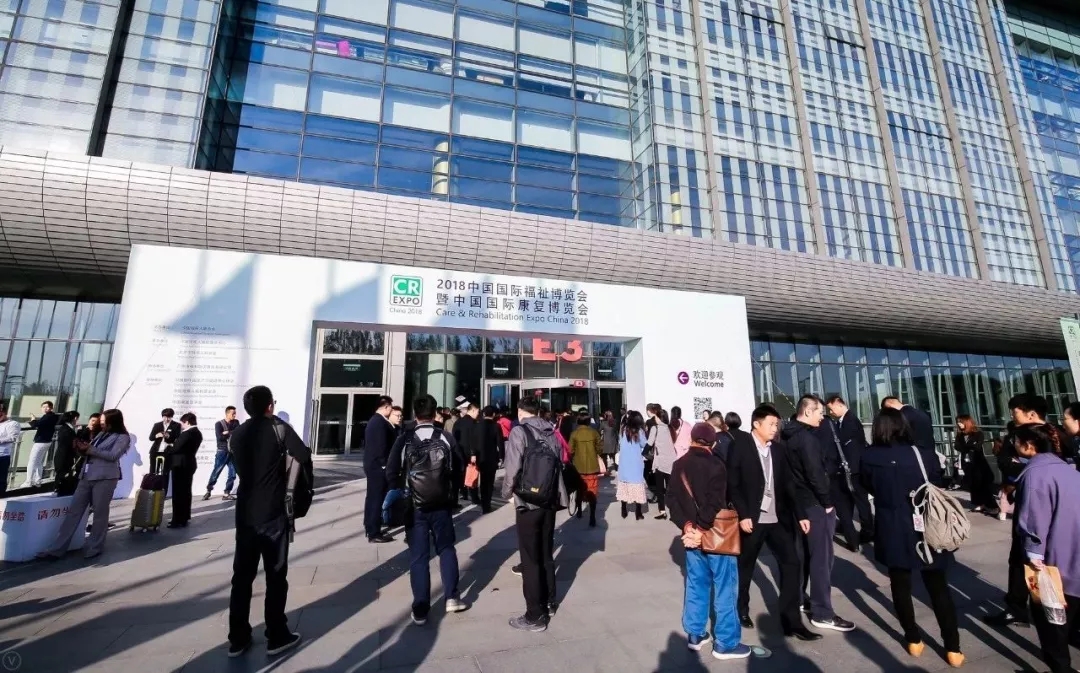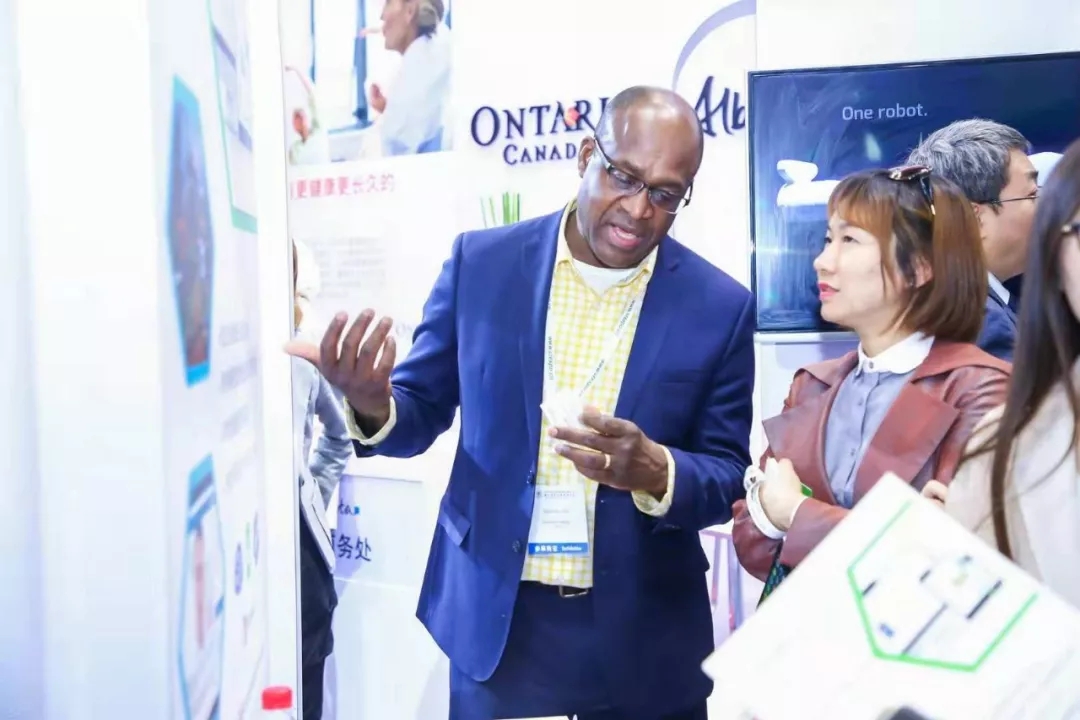 Based on the achievements of previous sessions, CR Expo continuously accumulates new momentum. This Expo has realized leapfrog growth in such aspects as exhibition area, number of exhibitors and audience as well as the degree of internationalization. The exhibition area was extended to 25,000 square meters. More than 50,000 professional audience came to the Expo to experience latest products and cutting-edge technologies brought by nearly 350 companies from 22 countries and regions. During the same period, many supplementary forums helped attendees explore hot issues and grasp the development trend of the industry. The Expo arranged activities in areas like industrial exchanges and trade negotiation, promoted cooperation in assistive devices and rehabilitation therapy to a new level, and lead the orientation of the industrial development.
"Speak out" for Companies, and Bring about Cooperation Opportunities in Various Fields
This CR Expo covered a wide range of rehabilitation and assistive devices. Innovative products such as prosthesis and orthotics, mobility assistive devices, rehabilitation equipment, vision and hearing assistive devices, wearable robots and barrier-free facilities emerged together, which provided a professional platform for exhibitors to "speak out", and also met the diverse and individualized demands of audience to a large extent. During the three-day event, all exhibition areas and booths were crowded with people. Negotiations went on in a lively atmosphere, and business and trade achievements were considerable.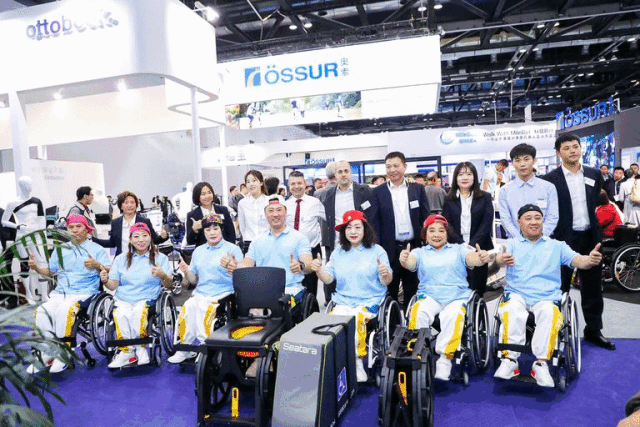 "The CR Expo targeted at the disabled and the elderly. The expo has received many clients. Meanwhile, through getting to know the development level of peers by this platform, factories also embraced more mature technology", said Dong Lingjie, the founder of Rejoin Technology Co. Ltd.
"The Expo is an excellent platform for us to promote new products, since the audience at site experienced products more instead of just seeing them like before. Technology is changing rapidly. We need to observe and learn from peers. This CR Expo is more internationalized, which is actually the third largest CR Expo in the world", said Liao Youfeng, the executive director of Guangdong Kaiyang Medical Technology Group Co., Ltd.
Power International Market, Overseas and Domestic Exchanges Become Closer
The overseas and Taiwan exhibition area first established in this expo gathered over 100 renowned companies from countries and regions like Canada, Japan, Israel, Korea, the United States and Taiwan, with more than 30% of international exhibitors. The dual linkage of overseas and domestic markets greatly enhanced the international influence of the Expo.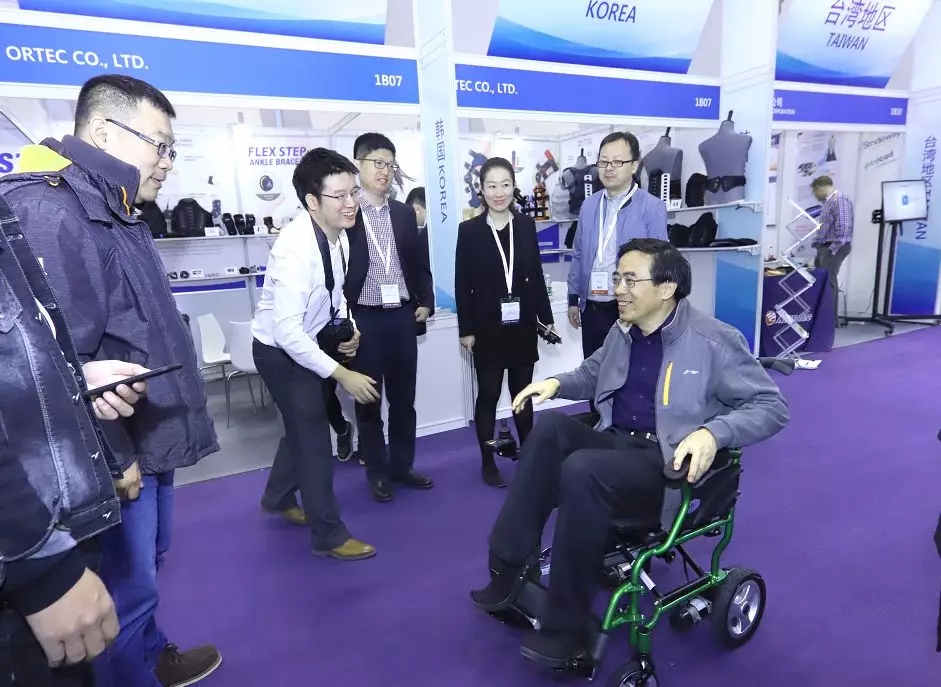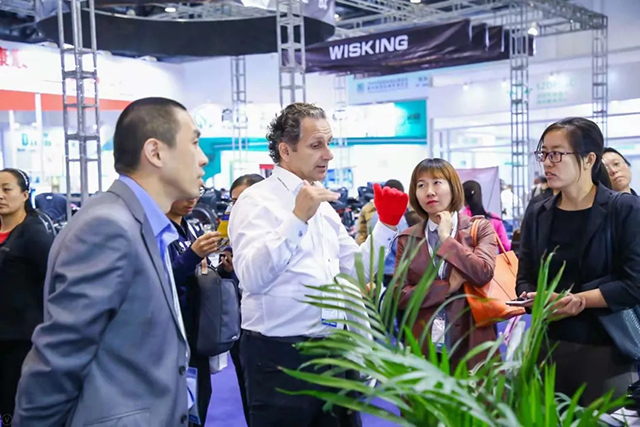 The vice president of Free Bionics He Youlun commented: "As a Taiwan company, it is the first time that we participated in the largest rehabilitation and care expo in mainland. The site was filled with audiences, and the results were great. Our products were popular at the expo and won the awards of products innovation contest, which strengthened our confidence in going global".
Christopher Loan, commercial attache and the first secretary of Embassy of Canada to China said: "This time Canadian companies came here together for the bright prospect of China's assistive devices market and the authority of the expo. We hope to take this opportunity to expand deeper cooperation in assistive devices between China and Canada. The Forum on China-Canada Cooperation in Assistive Devices convened during the same period was also of great significance, which promoted exchanges and docking between companies of both countries".
Audience-oriented, Negotiations Went on Enthusiastically with Fruitful Achievements
The CR Expo attracted professional audience, such as officials from the Disabled Persons' Federation, and others from rehabilitation and medical care, provision for the elderly and health. Professionals came to exchange ideas and purchase at site. The professional participants include:
· Nearly 230 provincial and municipal disabled persons' federations, assistive devices centers and rehabilitation centers including Henan Disabled Persons' Federation, Chengdu Disabled Person's Federation and Changzhou Disabled Person's Federation;
· Departments of orthopedics, rehabilitation and pediatrics of hospitals such as Beijing Tongren Hospital, Beijing Bo'Ai Hospital, China-Japan Friendship Hospital, Beijing Children's Hospital, Zhejiang Eye Hospital and the First Affiliated Hospital of Sun Yat-sen University;
· China Association of Productivity Promotion, China Foundation for Disabled Persons, China Association of Rehabilitation Medicine, China Blind Person's Association, China Association of the Deaf and Hard of Hearing, China Association of People with Physical Disabled, China Disabled Persons' Federation, Beijing Society of Audiology and China Association of Social Workers;
· Nursing institutions for the elderly such as Anxin Pension, SDIC, Dalian Vitup Health Town and BlueTown Group;
· Special education schools and institutes such as Institute (Department) of Special Care, Beijing Normal University, Special Education College of Beijing Union University, Nanjing Normal University of Special Education, Xiamen Special Education Rehabilitation Research Center and Beijing School for the Blind;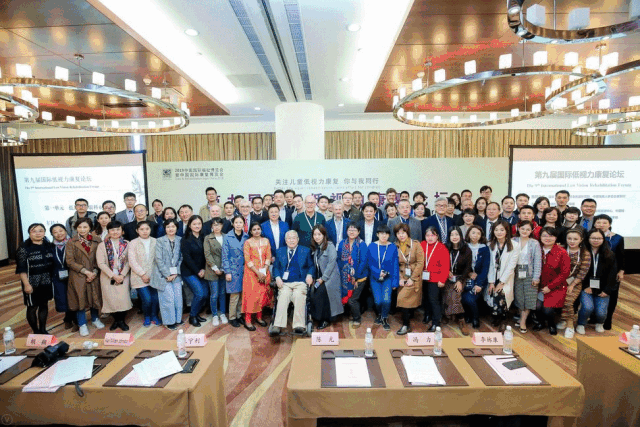 Antonenka Mikhail, the Vice-Chairman of the Belarusian Association of Visually Impaired People, expressed: "As a governmental organization, we come here for products for the visually impaired. We have already realized the cooperation intention with one Korean company at the CR Expo. Apart from the assistive devices for the blind, we also experienced the assistive devices for different disabled groups with rich categories. We hope that the organizing committee will introduce more quality companies."
"We mainly focus on products meeting the demands of the elderly, so as to relieve gradually marginalized reality problems of the old. At the CR Expo, we have conducted in-depth negotiation with one manufacturer of assistive devices for the elderly and disabled, and have already established partnership with it", said Zhu Yuanyuan, Vice President and General Manager of rehabilitation and medical care of Tianmai Deyuan Health Management Group.
Concurrent Activities Ignited Crowded Meetings for Discussing the Future Development
During the exhibition, nearly 30 conference activities including international seminars, professional technology forums, new product and new technology release, service achievements display activities, interactive experience and innovative products selections were also held. Over 1,000 experts in production, academics, research and application came to the conference to focus on cutting-edge hot issues in hot areas like assistive devices such as low vision rehabilitation, orthopedic rehabilitation, special care rehabilitation education, elderly rehabilitation, prosthetics and orthotics and the employment of the disabled. The conferences were crowded with audience, which helped attendees realize effective cooperation and exchanges.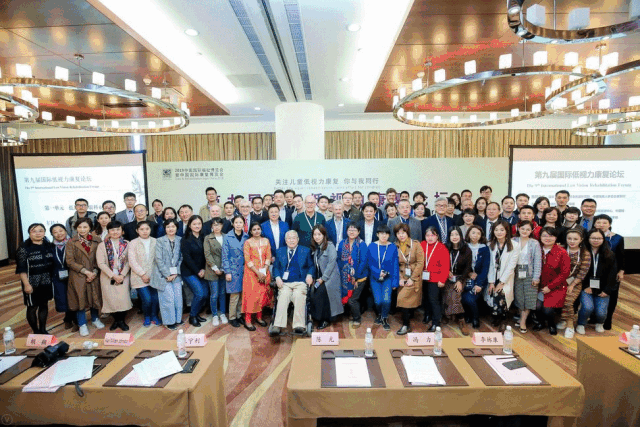 The three-day expo was concluded, but the stimulated cooperation and exchanges are still expanding. The future CR Expos will still integrate all the quality industrial resources to open broader platforms for industrial exchanges and trade, as well as promote the prosperous development of the rehabilitation and assistive devices industry. Hope to see you in 2019!